SERVICES
  
Reilly Consulting specializes in EnterpriseOne development projects.    We deliver successful solutions from the simplest to the most complex business needs.
<![if !supportLineBreakNewLine]>
<![endif]>
<![if !supportLists]>Ø <![endif]>Custom Applications, Report Writing:   As robust and configurable as your EnterpriseOne software package is, your business is unique and needs can't be fully met with just the applications and reports included in your base release.

Since 1998, Reilly Consulting has been delivering custom applications and reports to meet all the needs your company has.  We possess the knowledge of your existing applications, familiarity with the underlying database, and mastery of the EnterpriseOne development tools.  We can deliver a solution that meets your needs, respects and preserves the integrity of your base EnterpriseOne software,  and we can do so in a cost-effective manner.
<![if !supportLineBreakNewLine]>
<![endif]>
<![if !supportLists]>Ø <![endif]>Custom Interfaces to Third-Party Software:   Whether you are a software company wishing to interface your package to EnterpriseOne, or your company has a website the  you wish to import sales orders from, Reilly Consulting is ready with the experience and knowledge to help you achieve your goals.  Our methodology favors the use of the APIs provided with  EnterpriseOne, which assure you a clean and supportable product.
<![if !supportLineBreakNewLine]>
<![endif]>
<![if !supportLists]>Ø <![endif]>Troubleshooting complex data problems:   One of the biggest headaches in supporting a complex software package can be determining the root cause of a data problem.  An inventory balance is off, but all the supporting transactional data is correct.   How did it happen? What do we do to correct the data?  How do we prevent the same problem in the future?

Problems like this can be difficult for your own competent staff to fit into their already full schedules.  Especially in the first months after your implementation, your team may still be learning the intricacies of the software and the tools used to support it.   

Our resources have the knowledge and experience necessary to track even the stickiest issue to its cause, provide a plan for correcting your data, provide program fixes if necessary and train your staff as necessary to avoid the same issues moving forward.

<![if !supportLineBreakNewLine]>
<![endif]>
Local Talent means Bottom-Line Savings, Better Service.
Much of the cost related to bringing in outside help can be eliminated by using local talent.   Air fares, hotel bills, rental cars, meals and other related travel expenses can add up to thousands per week in added costs to your project. 
Flight delays can turn into missed or rescheduled meetings.  The Monday through Thursday travel schedule favored by consulting firms means that talent you've brought in isn't always available during your regular business hours. 
By using resources in your own area, you can effectively eliminate all travel and lodging expenses for those resources.   The talent you rely on can be in your offices and available during the hours that your own team is.   Because there are no flight schedules to coordinate, our local resources will have more flexibility when your team needs to work late or come in on a weekend.


<![if !supportLineBreakNewLine]>
<![endif]>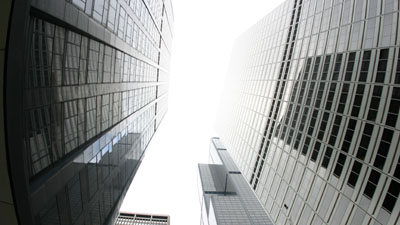 <![if !supportLineBreakNewLine]>
<![endif]>